The Original and Still By Far the Best

No other solution comes close to our quality.
The Quality Solution to Auto Stop/Start.

Engineered and Manufactured in the United States!
Disable The Auto Stop On Your Vehicle
What is Auto Stop-Start? The Auto Stop-Start or Engine Stop-Start (ESS) or Idle Stop & Go (ISG) vehicle feature is designed by auto manufacturers as an attempt to improve fuel economy while a vehicle is at rest. How this feature works is by when the brake is applied and the vehicle is stopped, the engine temporarily turns off and automatically restarts as the brake is released. Unfortunately, real-world fuel savings are minimal and this functionality is forced upon consumers without an option to permanently disable auto start-stop. 
Don't Let The Auto Stop Embarrass You
Featured Autostop Eliminator Products
Autostop Eliminator Is The Solution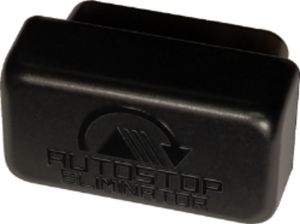 What Is An Autostop Eliminator?
The Autostop Eliminator is an intelligent plug & play device for your vehicle. The device remembers when you turn the auto start-stop feature off and works to retain your preference for this functionality, automatically. This device eliminates the need to manually disable auto start-stop feature after each ignition cycle.
Testimonials
This is OEM quality. Easy install and now I don't have to worry about the start-stop feature automatically engaging unless I want it to. This was my first upgrade to my new 2019 truck. This is an easy fix to what should have been a stock factory option. I recommend everyone pick one up.

Stuart M.
This is the best fix for the auto stop-start issue that I have found. Don't mess around with other hokey fixes. Easy installation makes this a must have.

Kevin S.
This is a must have as far as I am concerned. Sure I could just press the button every single time I start the truck for the next ten years that I own it but why when I can install this and forget it! Very easy install and works perfect.

Matthew C.
The start stop on my truck was irritating to say the least. For a couple of years I pushed the disable button every startup. (muscle memory) I heard about the "Autostop Eliminator" and knew that it was for me!! I watched the install video a couple of times and it looked easy enough. I ordered and 3 days later I was doing exactly as the video said. Easy enough, well worth the time and money spent!! Great solution, great product!!

Dennis H.
As a retired electrical engineer, and former engineering manager of a major corporation, I can honestly attest that this product is well designed, well engineered, and performs exactly as described and desired by all who have this annoying AutoStart feature our carmakers have provided us. I fully understand the engineering required to provide this bypass function without disabling any other OEM features or setting trouble codes on our system monitoring computers. I can highly recommend this product

Larry W.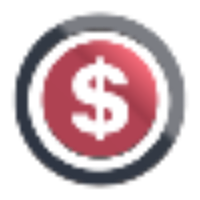 INEXPENSIVE
For roughly the cost of a tank of gas, you can say goodbye to pushing the button.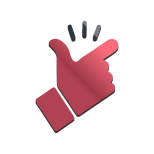 EASY INSTALLATION
Most applications install in minutes using only basic tools.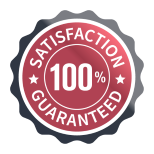 GUARANTEED
If you're unhappy, simply return it within 60 days for a refund.
Autostop Eliminator
The best auto start-stop eliminator